Realtor®
TYLER KRISTOPEIT
began his professional life working in digital marketing and as a licensed lobbyist. These positions gave Tyler practical experience in using the latest marketing techniques in the digital age, while also teaching him how to effectively advise a client and ethically advocate for their needs. Tyler has taken this unique skill-set to an arena of personal passion: home ownership.
Working primarily in residential real estate, Tyler truly enjoys helping satisfied clients and customers achieve their Real Estate goals by being an active listener, a consummate problem-solver, and an all-around objective achiever. He finds gratification in helping a diverse client base meet their unique (and equally diverse) Real Estate needs by working with them "on the level" and ensuring their interests are always protected and advocated for. His "no drama", get-it-done attitude has won-over his clients and other Real Estate professionals.
Tyler enjoys giving back to the community and is active in his local Masonic Lodge, where he is the current Secretary and is active on several committees. He has also served as the coordinator for the annual North Shore Easter Egg Hunt (a 40+ year tradition) for the past several years. Tyler has additionally been called to serve his profession as a member of the Public Policy Committee of the Wisconsin Realtors Association, the most effective advocacy group for home ownership in the State of Wisconsin.
Originally hailing from Beloit, Wisconsin, Tyler has been living in Milwaukee's North Shore for over 10 years. When not helping clients solve their real estate goals, Tyler can usually be found at local eateries or at the dog park with his wife, Katie, and their dogs Halle and Margot. Among many other interests, Tyler enjoys reading, cooking, and exploring the communities and oddities of Southeastern Wisconsin.
ABOUT WORTH REALTY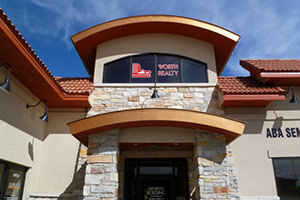 We understand that buying or selling a home is more than just a transaction: it's a life-changing experience. That's why our team of highly-seasoned real estate professionals is dedicated to providing exceptional, personalized service for all of our clients. We take great pride in the relationships we build and always work relentlessly on the client's behalf to help them achieve their real estate goals.
Our team of experts represents the best and brightest in the industry, and we're always striving to lead the field in research, innovation, and consumer education. Today's buyers and sellers need a trusted resource that can guide them through the complex world of real estate. With our extensive knowledge and commitment to providing only the best and most timely information to our clients, we are your go-to source for real estate industry insight and advice.
Our Mission Statement:
Our philosophy is simple: clients come first. We pledge to be in constant communication with our clients, keeping them fully informed throughout the entire buying or selling process. We believe that if you're not left with an amazing experience, we haven't done our job. We don't measure success through achievements or awards, but through the satisfaction of our clients.